End-user // Now, the entire dimensioning program is available as an App for Android Tablet or mobile phone
NEW APP FOR DIMENSIONING
Now, the entire dimensioning program is available as an App for Android Tablet or mobile phone
For all you involved with dimensioning of extraction arms we now launch our new App.
We believe that you are already familiar with our unique dimensioning program? If not, you can test it
here
and find the right dimension and visualize you installation.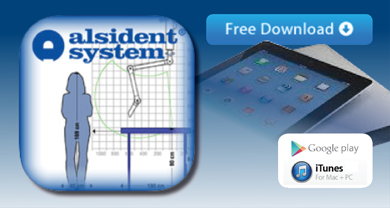 Now, the entire dimensioning program is available as an App for Android tablets and mobile phones, easy, swift and ideal for customer presentations on site.
Find and visualize the solution for the customer on site and save the product specifications. Working with the dimensioning app is fast and intuitive. The app provides a clear picture of the installation and changing models is easy and fast.
A unique tool that improves customer services and makes your work easier.
Our unique dimensioning app is available for Android tablets and mobile phones. Find the app in
Google Play
using the search key 'alsident'. Downloading and using the app is of course free of charge.